A Content Management System (CMS) is more than just a platform for hosting your website. It's the linchpin of your online presence. It is also directly affecting your user experience, SEO efforts, and the efficiency of your content production. Choosing the right CMS can be a time consuming task with multiple options available, each offering different functionalities.
HubSpot's CMS Overview
With nearly 3,000 companies in Norway and over 177,000 globally leveraging its solutions, HubSpot offers a CMS that brings together various aspects of digital marketing (website, blog, email marketing, CRM, SEO, and analytics). This integration allows you to craft content specifically tailored to your audience's unique needs and preferences, enhancing engagement and driving conversions.

Furthermore, with HubSpot's intuitively designed interface, the need for managing multiple plugins or tools is eliminated, greatly streamlining your digital management processes.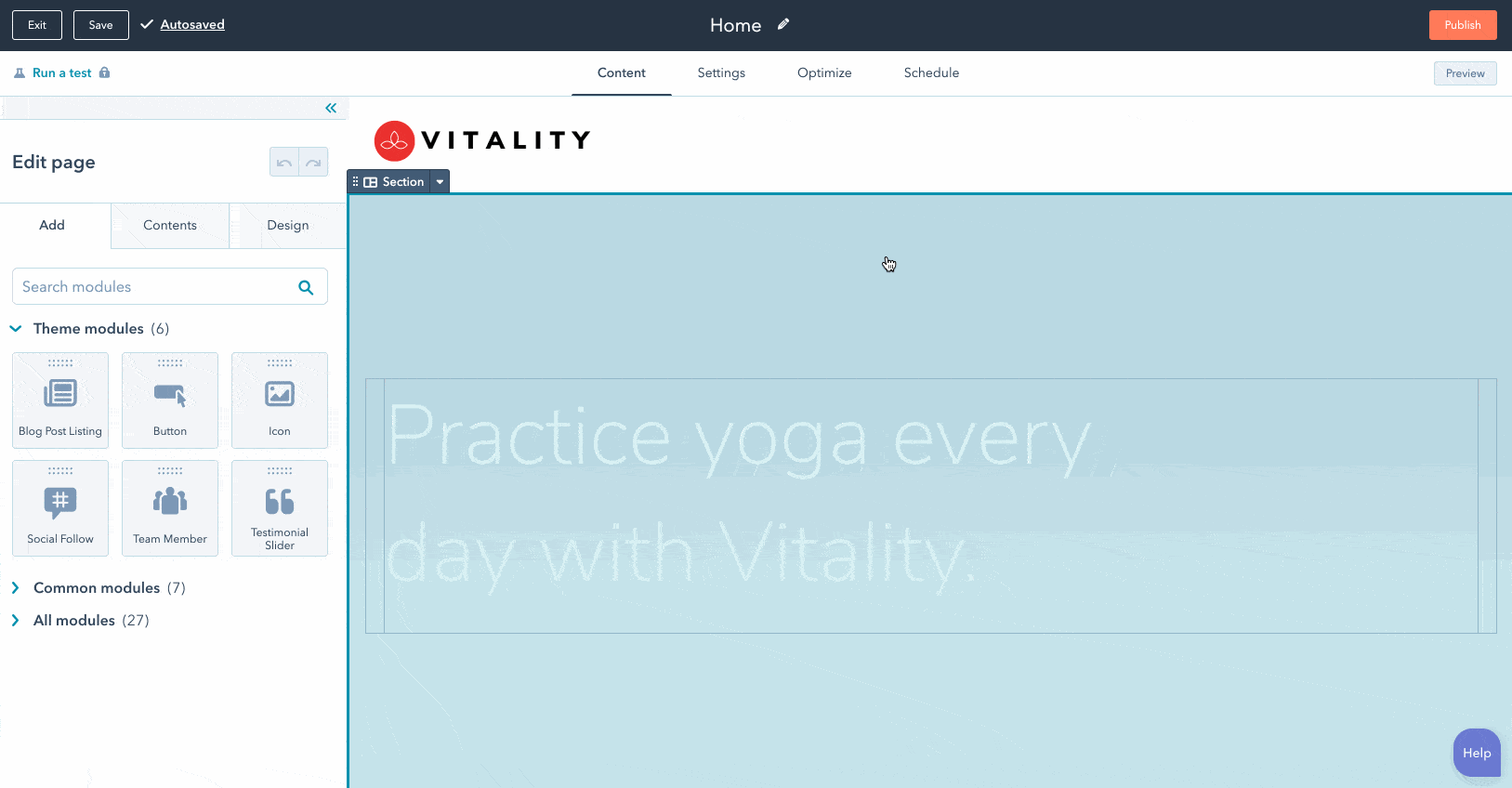 Wordpress Overview
As one of the most widely utilized CMS platforms worldwide, WordPress commands a significant share of the internet. With a large ecosystem of plugins and themes, it enables businesses of all sizes to craft a digital presence that aligns precisely with their unique specifications.

Despite its flexibility and popularity, this open-source CMS also demands a higher degree of management. The need to maintain multiple plugins and ensure harmonious integration between them adds to the platform's complexity.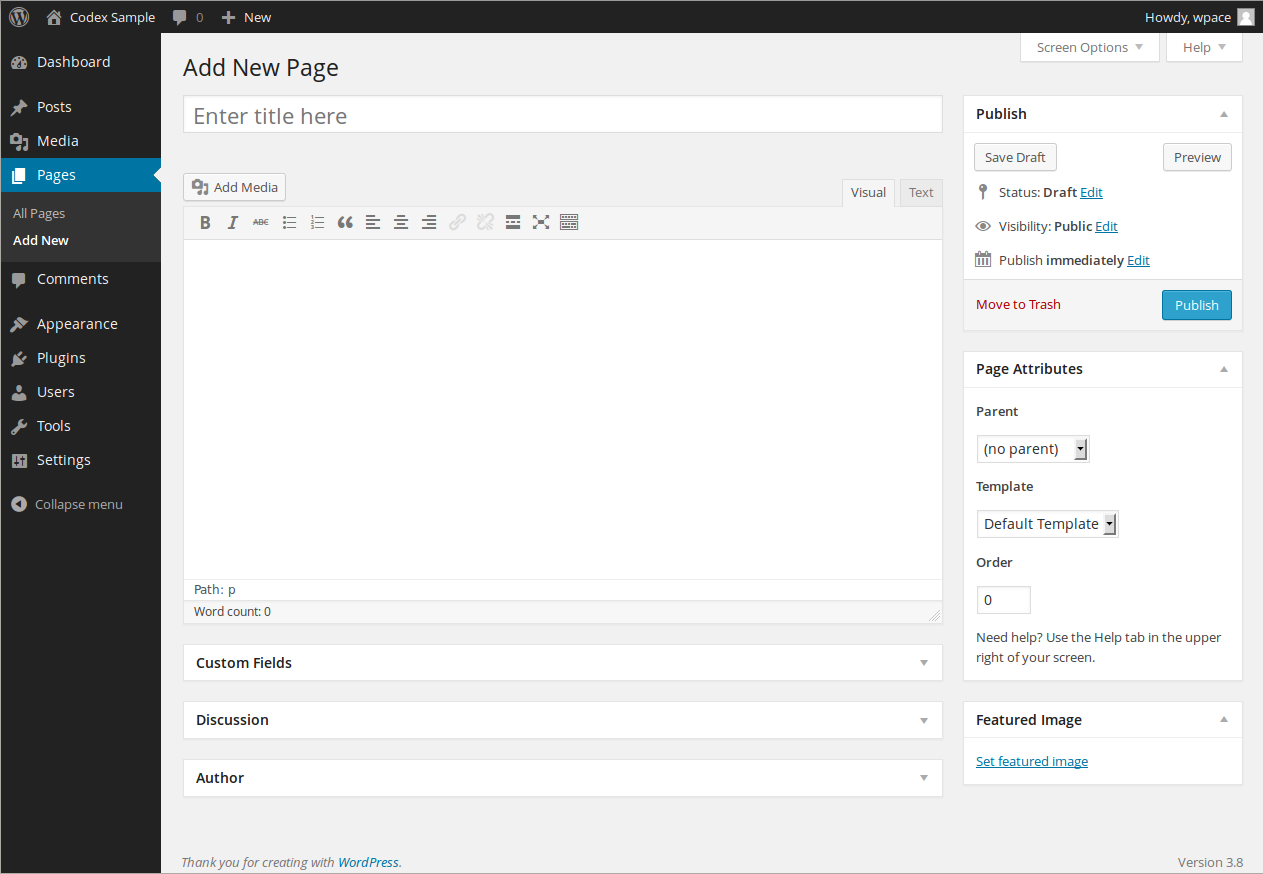 Criteria
In this section, we will evaluate HubSpot CMS and WordPress based on six critical criteria: ease of use, customizability and scalability, unified platform vs. plugins, SEO tools, security, and support and community. This overview will give us an objective look at how each platform excels or falls short, enabling us to make an informed decision.
Ease of Use
HubSpot excels when it comes to user-friendliness. Its intuitive interface, coupled with the convenience of drag-and-drop functionality, makes the platform easy to navigate even for non-technical users. However, its advanced features can take some time to master.
WordPress takes a little longer to get used to compared to HubSpot CMS, particularly due to the need to manage multiple plugins. That said, once familiar with the ecosystem, it provides a highly customizable platform that many users appreciate.
Customizability and Scalability
HubSpot provides a selection of themes and options that, while not as extensive as WordPress, are sufficient for most businesses. Also, with some coding skills, it's easy to build new modules and templates in order to increase customization even more. On the other hand, it offers an impressive level of scalability, easily accommodating business growth and expansion.
The power of WordPress lies in its customizability. With a vast ecosystem of plugins and themes, it provides unparalleled flexibility. However, scalability can depend largely on the chosen hosting provider and the effectiveness of your site's configuration.
SEO Tools
HubSpot has built-in tools and offers intuitive recommendations to optimize content. These features make it simpler for users to ensure their content is SEO-friendly from the get-go.
While WordPress offers a range of powerful SEO plugins, they require a level of SEO knowledge to use effectively. This reliance on plugins is both a strength and a challenge for the platform.
Unified Platform vs. Plugins
HubSpot's all-in-one platform approach provides users with an integrated environment, saving them the hassle of managing numerous plugins. This unification simplifies processes, enhancing overall user experience.
The need to manage and update various plugins in WordPress adds to the complexity of the platform. This trade-off is the price paid for the unmatched customizability it offers.
Security
HubSpot stands out in security! As a SaaS solution, HubSpot provides robust security features including SSL certification, comprehensive data protection, and application security, all in one package. With standard protocols like TLS 1.2 and 1.3, end-to-end encryption is assured. Additionally, HubSpot furnishes added layers of protection such as a web application firewall and regular vulnerability scanning.
Security in WordPress relies heavily on user management, including regular updates and dedicated security plugins. While adaptable, this approach necessitates a proactive stance and technical know-how.
Support and Community
HubSpot is renowned for its excellent customer support, offering live chat and phone support to its users. Additionally, it fosters a robust community forum for knowledge sharing.
WordPress has a large and active community, which is its primary source of support. While this community-driven support can be incredibly useful, it may not provide the immediate or specific help that dedicated customer support can offer. The quality of support can vary greatly depending on the specific plugins or themes used.
HubSpot CMS - Pros and Cons
Pros:
- Integrated Platform: With its CMS Hub, HubSpot combines website content management with a full suite of marketing, sales, and service tools, making it an all-in-one solution.
- Ease of Use: With its intuitive drag-and-drop interface, it's easy to create, manage, and modify content on HubSpot without any coding knowledge.
- Robust Security: HubSpot provides strong security measures including SSL certification, DDoS protection, and regular vulnerability scanning.
- 24/7 Customer Support: HubSpot offers round-the-clock customer support along with a rich library of educational resources.
Cons:
- Cost: HubSpot CMS Hub's premium features come at a higher price compared to WordPress's core software (with no paid plugins).
- Limited Themes and Extensions: HubSpot does offer several quality themes and extensions, but the library isn't as extensive as WordPress's.
Wordpress - Pros and Cons
Pros:
- Extensive Customization: WordPress's wide range of themes and plugins offers nearly limitless possibilities for customization.
- Open Source Platform: As an open-source platform, WordPress benefits from a global community of developers constantly updating and improving the platform.
- Large User Base: With a vast user base, WordPress has an extensive online community for support and resources.
Cons:
- Reliance on Plugins: Essential features often require the use of plugins, which can complicate site management and potentially expose your site to security vulnerabilities.
- Limited Personalized Support: WordPress lacks the immediate, personalized assistance that comes with paid platforms like HubSpot.
- Security Risks: WordPress sites can be more prone to security threats due to reliance on multiple third-party plugins and their widespread use.
- Maintenance and Technical Knowledge: Running a WordPress site requires regular updates to the core software, themes, and plugins, which can be challenging and time-consuming for users without any level of technical expertise.
Summary
The criteria evaluation above offers a detailed breakdown of how WordPress and HubSpot CMS can be compared in various areas. Both platforms have their strengths and weaknesses and are both capable of delivering a robust CMS solution. But the choice between the two will largely depend on your specific business needs.
If you value an all-in-one solution with top-tier security and seamless CRM integration, HubSpot CMS Hub proves to be an excellent choice. Its ease of use and integrated platform reduce the technical load on your team, letting you focus more on content creation and strategy.
On the other hand, if your priority is unparalleled customizability and the ability to craft a completely unique digital presence, WordPress is hard to beat. Though it may require more technical management, its vast array of plugins and themes provide the flexibility to create virtually any website.
Migrate from Wordpress to Hubspot CMS
Navigating the transition from WordPress to HubSpot CMS can be somewhat complex without proper guidance.
The process typically begins with a thorough review of your current website, identifying all the pages and content that needs to be migrated. Following this, the next step involves building your website's pages and transferring all your blog articles into the HubSpot CMS (HubSpot offers an excellent guide to aid you in this step).
The final phase includes preparing your domain, linking it with HubSpot, setting up necessary redirects, and modifying the DNS property.
If you're unfamiliar with these technical tasks, it's highly recommended to consult the aid of a professional. This can prevent possible setbacks that could compromise your SEO performance.
We can help you with the migration of your website to HubSpot CMS, and we have the skillset in house to guide you through this complex process, guaranteeing a seamless transition.
Some examples of companies that we helped to implement HubSpot CMS as their CMS are: Sticos, Sensor Innovation, Hallspesialisten and Inpo Active. Here you can also find a case study on how we helped Hallspesialisten build a new website on HubSpot CMS.